Contact ~ Trong Dang, Associate Managing Broker
eXp Realty
206-919-7651
www.tdhometeam.com
"Since starting a career in the Real Estate industry in 2007, I have been helping Buyer and Seller alike realized their dreams and goals.  My goal is to thoroughly educate my clients on the buying and selling process, and offer my expert advice and present all possible options that are available to them so that they can make an informed decision, a decision that many will regards as one of the most important decision of their lives.  I am very dedicated to each of my client and they can expect that I will professional, honest, forthcoming and treat them with respect, while delivering a high quality level of service that tailored to each client's individual situation.
Additional, I am also able to offer an expertise that many other Real Estate Agent can't provide, and that is having personal experiences of buying and selling homes of my own, since I am also a real estate investor who has bought and sold numerous investment home of my own throughout the years.  With personal experience as a buyer and also as a seller, I can relate to my client's needs and concerns throughout the transaction, and at times can offer unique perspective to help guide and broaden their field of vision.
I pride myself in continued education in the ever changing world of Real Estate, therefore, you will find me very actively attending educational events to help me stay up to date current laws, practices and strategies.
In my personal life, I am very family oriented. I enjoy community and family events that keep me connected and balanced in my everyday life."
Click To Visit My Website
Join Me On Facebook | LinkedIn |
Certified Move In Ready Home: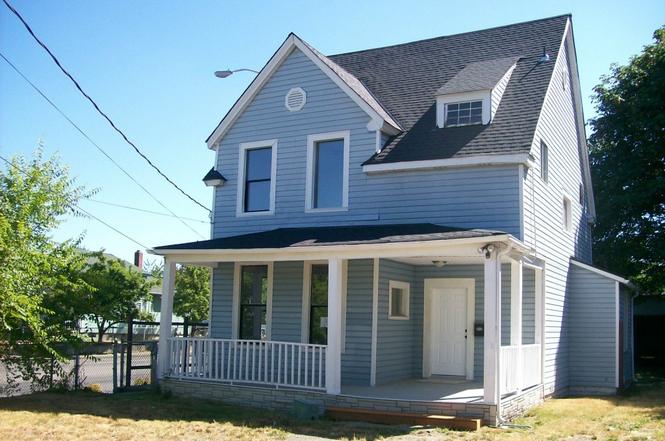 Contact Trong Dang to preview this beautiful home located at 5603 S Clement Ave, Tacoma, WA 98409.
Click To Preview Information
Click To Open and View Written Report
Click To Preview Video Review
Trong Dang
eXp Realty
206-919-7651
Mountains To Sound Home Inspection has been providing Buyer Inspections, Pre-Listing Inspection, Certified Move In Ready Inspection, New Construction, Builder 1-Year Warranty Inspection as well as Infrared Inspection to home buyers and home sellers in the following areas of Seattle, Tacoma, Bellevue, Federal Way, Puyallup, Auburn, Ken, Renton, Covington, Maple Valley and the surrounding areas since 2012.